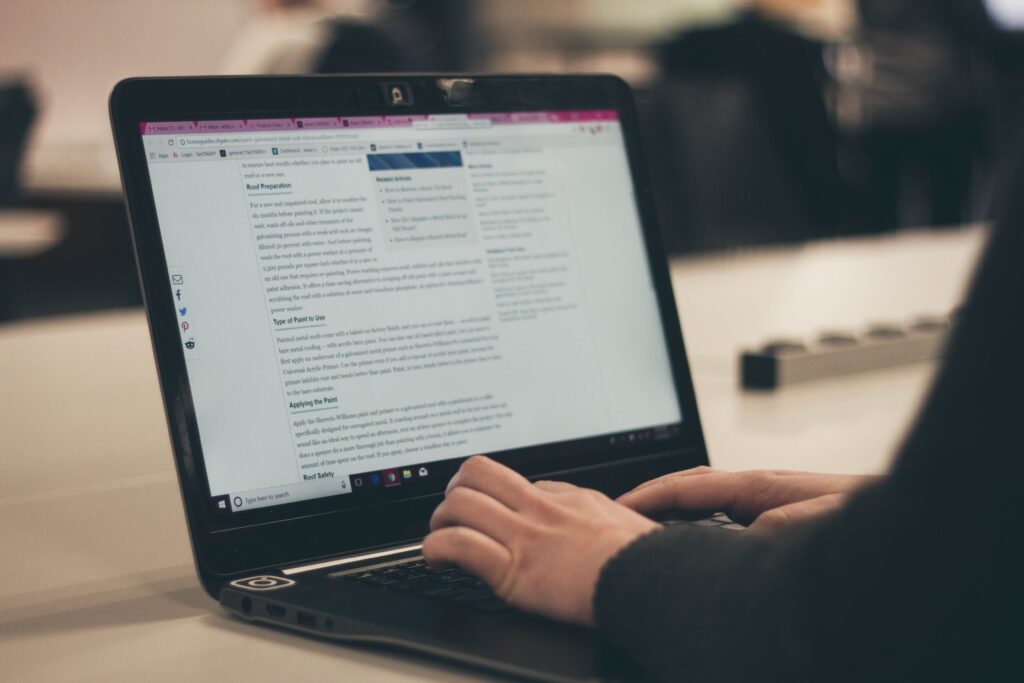 By Alice Lim
Want to get started growing your leads and building your business? At 1893 Brand Studio, we know that content is king, and that many businesses benefit from a robust content marketing strategy that leads customers from search and social media to their website. 
Good content, usually starting with the blog section of your site, not only gives potential customers valuable resources – it also increases your search engine traffic and makes it easier for potential customers to find you when searching for a solution to their problems.
Are you ready to get started with a content marketing strategy? Let's dive in.
What is a Blog Post?
We describe a blog post as a piece of written content around 400 to 600 words long – but sometimes, and often, it can be much longer. We recommend regularly posting on your website's blog section with anything from product information, advice, personal commentary or insight into a specific topic. 
The goal is to make the topics you're an expert in more accessible to a larger demographic, while building trust with your audience and potential leads. 
The best blog posts are approachable and easy to read for the average customer.
Advantages of Blog Post
A strong content marketing strategy provides you with content for social media platforms like Facebook, Twitter, Pinterest and LinkedIn, and it also tells search engines that your website has a lot to say on specific topics that people might be searching for.
Doing some keyword research in advance and then using those keywords in your blog posts can benefit your content marketing strategy in the long run, by increasing your relevance for online searches and bringing in more qualified leads to your website.
Regularly scheduled blog posts also establish your authority as a thought leader, so you can build trust with potential customers and gain a stronger footing in your industry.. Blog posts can help establish your business's credibility, leading to confidence in your products and services among potential consumers.
Do your customers often call you up with questions? Save time by referring them to your blog, where they can find numerous resources that solve their problems. You'll be building trust and growing your SEO traffic, but you'll also have a resource in place for existing customers, too. Everybody wins.
How to Write an Interesting Blog Post
Every blog post you post on your website should take your customer base and your business into consideration. 
Some of the questions to ask when building a content calendar are:
What interests you about a topic that is related to your business?
What are your customers interested in reading about?
What is the purpose of the blog post? Is it to inform, entertain, or spark interest?
Once you have identified a topic and what the customers would want, start outlining the blog post. Divide the blog post into headings and subheadings, breaking up the post to make it straightforward and easy to understand. Make sure to use your keywords. Do your research about the topic, making sure the information you are putting on your blog post is accurate and up-to-date. 
Then, come up with a title, and write a captivating introduction. The title is important, as it shows up in search engine feeds when a potential customer is searching. 
Remember to proofread and edit your blog post. Then, post your blog post on your website, with a relevant photo that goes with it that showcases your business. 
The trick is to find relevant topics and to post regularly. Stay on-brand with your website and business, but feel free to experiment with different layouts, photos and topics. Blog posts are informal and friendly, so get creative to draw the attention of customers. With a fun blog post, companies can build a strong relationship with their customers while establishing a strong presence in the industry. 
1893 Brand Studio can offer professional help in blog posts and search engine optimization for your business. For more information, contact us.