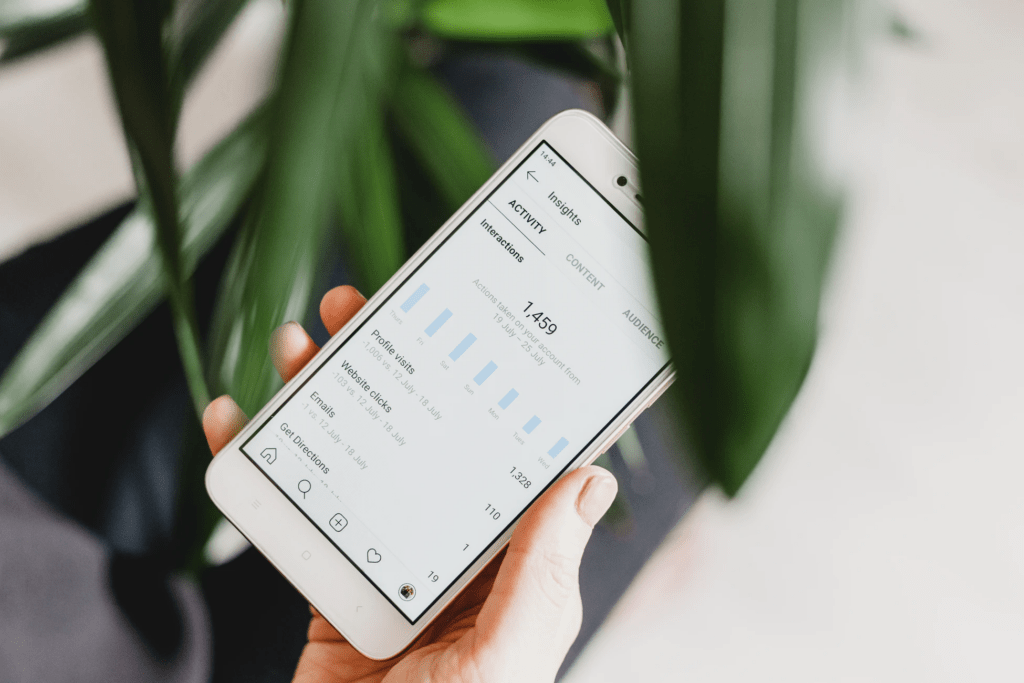 What Social Media Platform is Right for my Business?
By Elizabeth Efird
An active social media presence is one of the most cost-effective and personal ways to target your audience. Enhancing your businesses' social media accounts will increase consumer engagement and keep you from missing out on new clients.
Curating the perfect social media account is a great way to update your customers on your business and build a personal connection with the community.
Social media success is about more than just creating an active presence. It's about choosing the right platforms that will help your business maximize its potential.
As you look into different social media platforms, it's important to keep both your target audience and your goals in mind.
Facebook
75% of women and 63% of men use Facebook
This platform is most popular with users 18-49
74% of users log on at least once a day
Users 65+ were the fastest-growing group in 2020
Facebook is one of the most widely used social media platforms. Its popularity makes it a great choice for any business just getting started on social media. This platform is perfect for sharing important updates, links, videos and creating or publicizing special event invitations.
Business pages provide users with necessary information such as location, hours, links and calendars and give customers the opportunity to "Like" or "Check In" at your business, which shares your information with their friends.
Facebook's targeted ads may also be the perfect option for your next advertising campaign. Facebook ads allow you to choose who sees your ad based on demographics, location and online behavior.
Instagram
This platform is most popular among users age 13-29
Almost 60% of Instagram users log on at least once per day
Instagram's users are 51% female and 49% male
Instagram is the perfect platform for creating visually appealing content that will draw customers to your business, particularly if you are targeting millennials and Generation Z. This platform has a number of features including stories, Instagram Live and Reels that allow you to post pictures and videos and set up live streams to release exciting content.
Instagram has a simple interface and is easy to use. It is a primarily mobile platform, which may restrict the ways you want to share content. However, it is a great medium for targeting users who primarily use mobile devices. For businesses looking to advertise specific products, Instagram also has an easy-to-use shopping tab.
Twitter
44% of individuals ages 18-24 are on Twitter
26% of Unites States Twitter accounts log on multiple times a day
80% use a mobile device to access the platform
71% of users go to Twitter to get their news
Twitter's 280-character limit makes it a great place to share small updates, quick-and-easy information and important links. Twitter is most popular among users ages 18-29 who use the app to learn about trends and share news updates.
This social media platform is most useful for directly engaging with consumers through hashtags, direct messages and interaction with trending content. All of these features make Twitter best-suited for businesses that have already developed a strong brand and voice.
LinkedIn
37% of individuals ages 30-49 use LinkedIn, making them the largest demographic
12% of users visit daily
51% of individuals with a college education use this platform
LinkedIn is a professional networking site that is great for publishing job information and finding new hires. For businesses looking for B2B partnerships, LinkedIn is a great option for expanding your reach. It can also be pivotal in the employee hiring process.
This platform guides you each step of the way when setting up a profile. A complete profile and active engagement are the first steps to finding new clients and making connections through this site.
YouTube
73% of adults use this platform
More than 85% of individuals age 13-49 use YouTube
YouTube users are evenly spread across education level, location and income class
A YouTube account is beneficial for any business creating highly visual content to share with customers. YouTube is a great choice to use in conjunction with platforms like Facebook or Twitter, where you can easily share links to videos and publicize the content on your page.
YouTube videos are a great way to detail the creative process and create how-to videos.
Businesses can also use videos to document large events and show community involvement to increase engagement.
TikTok
66% of TikTok users are younger than the age of 30
Almost 40% of users are pre-teens or teenagers
55.6% of users are male and 44.4% are female
TikTok is a new app that has become increasingly popular with Generation Z that allows users to share short-form 15 to 60-second videos. However, this platform requires a moderate knowledge of what makes posts popular in order to reach a significant number of users.
Businesses that use TikTok will be most successful when they have a good understanding of their target audience, brand and the type of content that their audience wants to see.
If you want to learn more about optimizing your business's social media accounts, 1893 Brand Studio's Campaigns Team can help you create engaging content on the platform that will best serve you. Contact us today to learn more.