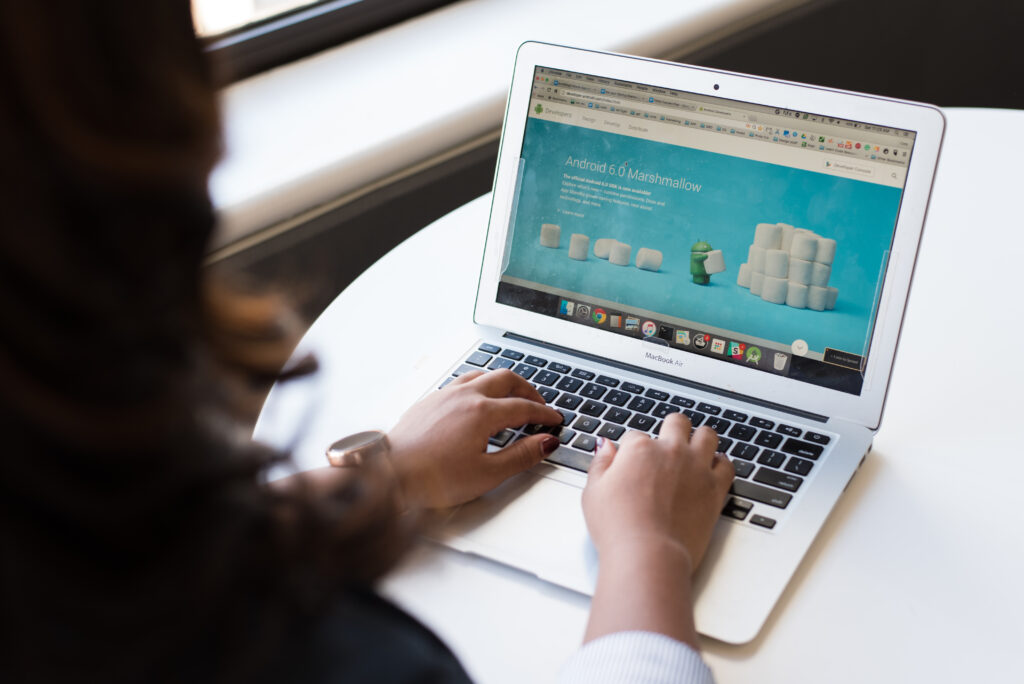 By Garrett Bolter
Whether you are looking to improve your business's existing site or just need direction before building a web presence, this article will help you understand better understand:
How everyone naturally interprets your landing page
What key design decisions make or break your first impression on a user
How you can continuously improve your product presentation
Your landing page is undoubtedly the most crucial aspect in selling your viewer, and you only have a brief moment to make the user believe exploring your content is worthwhile. 
Understanding how humans view a website
Information architecture, the way you organize your website's content, is the first aspect of your design that a user considers. Thankfully, extensive research has been conducted on how humans perceive the layout of a web page. Interestingly enough, we all fit either of two forms in analyzing what pops up in front of us when a page loads.
Option 1: Z pattern
Option 2: F pattern
Now that the jargon is on the table, let me elaborate.
 The "Z" and "F" letters illustrate how our eyes move across the screen, both starting at the top-left. We scan information much like how you would read the lines in a book. 
Knowing users start at the top-left corner of your screen, you can easily understand how virtually every successful corporation  *drumroll* puts their logo here! And in doing so, you can rest easy knowing your users will at least leave with your logo's impression.
Last note and a good rule of thumb on these natural scan-patterns is to prioritize your content in suit with these letters, and never the bottom-right of the screen.
Design that keeps your user interested
So now that you have a better understanding of how a user takes in your site's content, let's dive into the crucial design concepts and elements that increase your viewer's screen time.
Breathability is key. Do not let me mislead you into thinking you only have the desktop-sized screen to sell everything you have to offer. The user's experience on your site has to be pleasant. Beauty can be found in simplicity and straight-forward content delivery based on your industry or mission of the site.
For example, if you are in the food or retail industry, it would be a good idea to have a very strong navigation bar across the top a user could easily find what they came to your site searching for.
If you are selling your story on a single-page scrolling site, it would be helpful to add icons indicating there is more content to discover below. These indicators are crucial because first-time users don't know exactly what your site has to offer.
When you're up and running, don't get complacent
The finish line is never when you finally deploy your site for the world wide web to view. There are countless numbers of ways to continuously improve your user's overall experience on your site and target their attention to what really matters. 
User testing is a great way to improve screen time on your site and see what components of your site they naturally gravitate to. Conducting these tests on your own (or utilizing online services such as at hotjar or userlytics) can show you what users miss, and can very well be some of the more crucial aspects of your site.
Tasking people to use your site in a specific way can also prove very beneficial. Reducing a user's discovery time is priceless, considering you only have someone's attention for a brief amount of time.
Lastly, make sure your site load times are reasonable. Anything over 0.5 seconds is often abandoned. And always, always, make sure your site is mobile-friendly.
I hope these notes help guide you in your website development and strengthen your user's experiences. There are an endless number of sites on the web, but with these principles in mind you can stand above the rest and change the way you sell what you've got thanks to the incredible traffic users give the web.