Our photo team is dedicated to providing clients with professional-level work. Photo assignments may accompany stories produced by the content team, strengthen campaign objectives or complement your organization's event. Our team has proven success in handling photo / video duties for events such as the Town of Chapel Hill Chamber of Commerce Primetime Expo in 2016.
Multimedia Sessions
One of the most popular trends in marketing is the incorporation of visuals, whether that's photos or video.
Today's small businesses need visuals to compete in the marketplace. Visuals increase credibility, connect with consumers and effectively tell a brand's story. Especially on social media, images and videos attract viewers at higher rates than written content.
Creating a photo gallery or video library can be intimidating, especially with new editions of cameras and equipment being released everyday.
No one has the time to go back to school to learn how to shoot professional quality video or photos. Relying on a team of professionals to create multimedia content can be key to advancing your brand on social media.
1893 Brand Studio offers multimedia sessions to build up a library of content for a client. Sessions are an hour for a team member to shoot photo or video of your business. Content is usually produced for social media, and emphasizes the most engaging and visual aspects of your business.
Headshots
Looking for a new headshot? Whether you're auditioning for a theatrical role, promoting a new book or needing an updated headshot for LinkedIn, 1893 Brand Studio has you covered. We offer professional headshots at affordable prices in Chapel Hill.
Our team of experienced photographers knows how to make you look good, no matter the angle.
Some tips for the perfect headshot:
Make sure your personality shines through.

Some people say you should channel your inner Tyra Banks, but we suggest just being comfortable in your own skin. Getting to know the photographer can help calm some pre-photo jitters. You want to look like yourself so don't act like anyone else!

Don't stress about what to wear.

A simple solid colored shirt that fits you well always looks great and doesn't distract from your expression. Matching the color of the shirt with your eyes can make them look brighter.

Relax and have fun!

Our photographers are professionals, so you'll get high-quality photos for whatever you need.
Live Event Photography
For a small business, events are a big deal. Whether it's an employee appreciation night, an anniversary celebration or VIP customer event, it's likely that a lot of thought and planning went into it.
As the host, the last thing you want to do is be running around with a camera. You and your staff will want to enjoy the result of the hard work that you've put in, rather than be focused on documenting it. It can be hard to guarantee the quality of photos as well if they're not taken by a professional photographer.
You've worked hard to put on the event, showcase the work with high quality professional photos from 1893 Brand Studio. We can send one or multiple photographers to cover the event.
In the past, we photographed The Daily Tar Heel's 125th anniversary weekend celebration. This photo assignment covered multiple events and focused on themes of bringing people together across generations.
Documentary-Style Videos
Documentary-style videos might sound intimidating, but they're actually very simple. Any longer form video that isn't produced for social media is considered a documentary-style video. They usually last around 60 to 90 seconds and tell a story about your business or explain a product.
These videos can take the form of an introductory video on the homepage of your website, an engaging description of your main product or service or film from an event your business recently hosted.
Embedding a video on your website helps consumers better understand your product, tells your brand story in a memorable way and increases sales. Watching a video shows consumers exactly how your product or service works and how it applies to their life. Research shows that consumers are more likely to buy a product or service after watching a video about it.
The 1893 Brand Studio photography and video team produces documentary-style videos in a high quality, professional format that encourages viewer sharing.
Social Videos
Part of an effective social media strategy includes videos. Videos fit into many campaign strategies, but social videos are designed specifically for social media channels.
A 2018 HubSpot survey found that 54 percent of customers wanted to see video content from a brand or business they support. Customers want to watch a quick video skit or advertisement over sifting through wordy explanations. Videos provide a quick and easy way for customers to learn more about a company in a fun, casual format.
The most influential sites remain Youtube, Facebook, Instagram and Twitter. Videos produced for Youtube are longer and more informative, created to give customers a glimpse into the company. Facebook and Instagram both have live video options that popular among users.
The 1893 Brand Studio produces social short, engaging videos for any of these platforms, designed to tell your brand's story and intrigue the viewer. And who knows, there's always the chance that your brand's video could go viral and increase brand awareness exponentially!
360 Video
In an increasingly digital world, customers want to learn as much as possible about a business online.
Offering them a virtual tour is a great way to showcase the ambience of your restaurant or cafe. If atmosphere is a major part of what you offer as a business, then 360 video is the perfect type of content.
These videos puts customers right in the action, enticing walk-ins and drop-bys. It also offers a major fun factor, which goes a long way on social media.
A reliable marketing tactic is to find new ways to delight the customer, whether that's through excellent customer service or exciting new social videos. An experience that they can't stop talking about is one that they'll come back to.
No need to find the best 360 video camera –1893 Brand Studio has got you covered. We offer 360 degree video services, no matter the industry you're in.
Samples of Our Work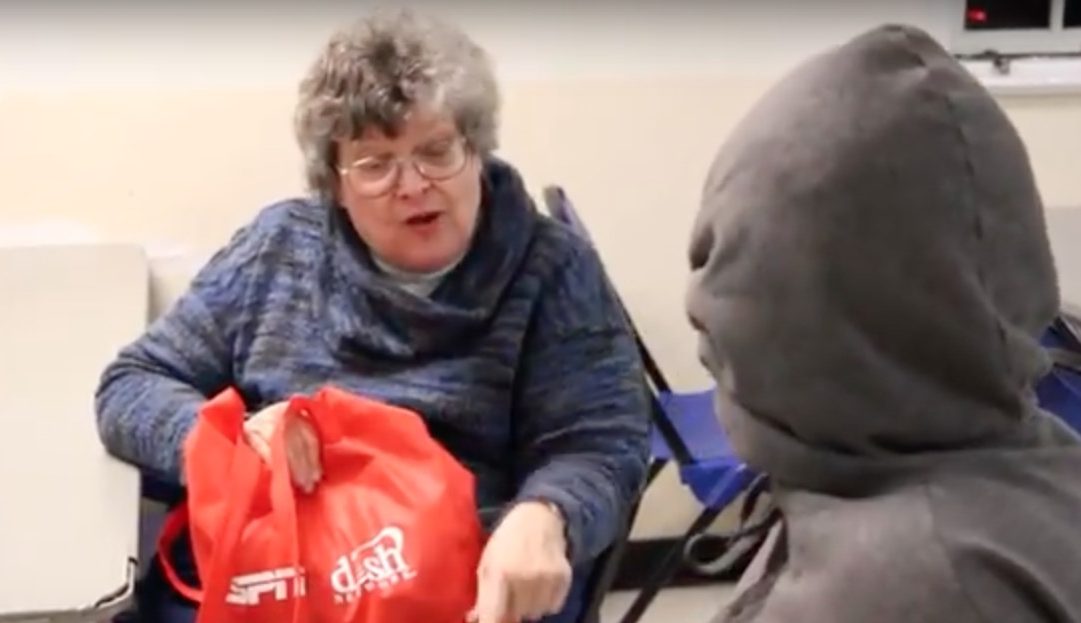 This video, produced by our multimedia team, highlights the federally required Point-In-Time count of local homelessness and the opportunities it provides to build relationships with community members experiencing homelessness.
0 comments