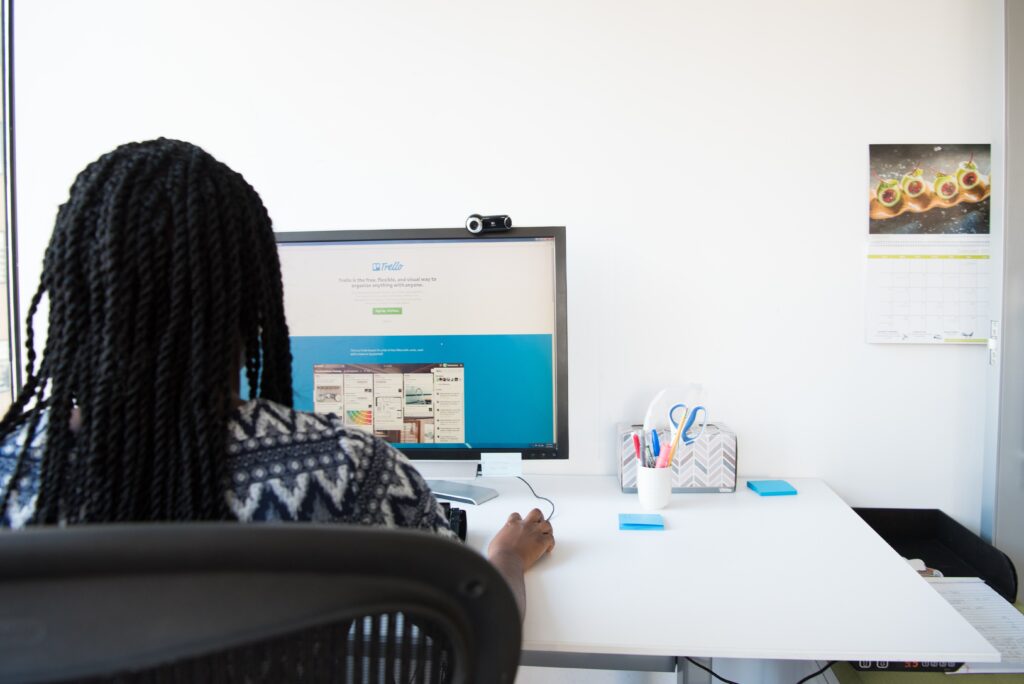 By: Devin Fussa and Samantha Hopper
Communication is key.
You've probably heard this phrase in the context of relationships, but communication in the workplace is essential to networking, ensuring transparency and growing a business. Strong communication keeps things from slipping through the cracks and makes for a cohesive group working toward a common goal.
In the increasingly technological environment of the modern workplace, there are hundreds of communication platforms to choose from. You need to figure out what your company needs most.
Here are a few tools for internal communication to keep your company collaborative and organized.
Chat and Messaging: 
Internal communications can place a heavy emphasis on top-down information delivery, but certain forum and message-based communication systems can increase collaboration amongst employees.
The main goal of forum and chat tools is to break down barriers between employees, allowing for quick and easy discussion. Whether these systems are used for direct employee conversation or group conversation, internal communication can be significantly improved amongst company employees through the implementation of such programs. Instant messaging is a proven method of asking and answering questions in an efficient manner.
The most common go-to for these platforms is Slack, used by companies like eBay, Sony and Yelp. Slack lets you organize messages by channels, useful for projects, departments or conversations among team members. Syncing with Google Drive or Dropbox, Slack makes files readily accessible, searchable and easy to share.
Another option for a business chat platform is Staffbase. Companies like Adidas, Audi and T-Mobile use Staffbase for its mobile-first layout and extensive integrations with other software like Office 365.
Task-tracking and Project Management: 
Internal communications can also be benefited by improvements in project management. Through the enhancement of project management, businesses can remain focused on time-critical projects and ensure holistic oversight. Particularly when working from remote locations, internal co-coordination of tasks and time management is important.
One of the top-rated task-tracking platforms is Airtable, featuring an editorial calendar that re-imagines spreadsheets. Airtable includes options of premade templates in calendar and spreadsheet formats.
Airtable offers a host of useful features, and the price is reflective. If you want a simpler task-tracking alternative, consider Trello. Trello is simple to use for task-tracking with its layout.
On Trello, you create boards, and within those boards, lists and cards. When a task is completed, just move the card to a different list. The format of Trello makes it easy to keep track of timelines. Additionally, you'll receive an email whenever a task is updated or moved.
Video Conferencing: 
Video programs are one of the more basic but effective methods of improving internal communications. With each preceding generation suggesting an increased preference towards video, it's easy to see why it should be considered as a method of employee contact.
Most importantly, video streaming services allow employees to host group calls, connecting a large number of individuals from a wide variety of locations. Face-to-face conversation is both highly interactive and encourages participation in discussion. Additionally, more advanced video communication services can even allow an individual to share their screens, providing effective information distribution.
One of the top platforms for video is Zoom, equipped with high-quality video, recording and transcripts of digital meetings, waiting rooms and an effective "hold" feature. Certain add-ons allow you to track engagement and virtual hand-raising, so you never have to worry about losing efficiency if participants talk over one another.
If you're looking for another option, check out Microsoft Teams. Similar to Zoom, Microsoft Teams lets you host meetings with either video or audio features as well as live events for bigger audiences.
So now what?
When striving to improve your company's internal communications, there are plenty of options. Besides video, chat and project management services, consider other means such as staff-oriented blogs and internal newsletters. By broadening the scope of internal communications, your business should be prepared to stay organized.
Depending on your company's goals, exploring communications options can be important for growth. By learning more about your company's internal communication needs, you can increase your business' connectivity.