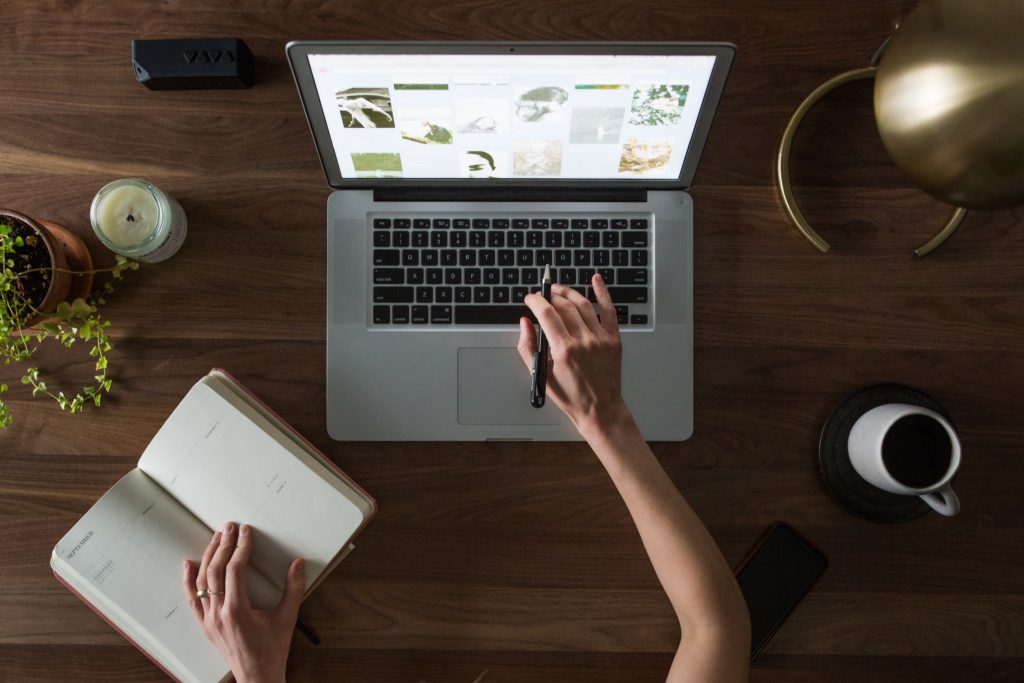 By: Devin Fussa
For many growing companies, a strong online presence is the key to success. Unfortunately, the vastness of the internet can be pretty overwhelming. 
Through the optimization of a website, companies can increase exposure and ultimately, sales. When individuals search for a website on the internet, a number of factors decide which sites are displayed first. For small businesses, in particular, understanding this process is important. 
To ensure that one's website is receiving maximum visibility, certain steps can be taken to improve the likelihood that your business' website gets noticed by search engines. 
Optimize for Good Keywords
Keywords are basic words and phrases that allow internet users to find what they're searching for. Search engines look for keywords on a website to determine what is relevant for a user's search.
The search engines index the text in your titles, headings and image "alt text," all of which play a major role in helping your website stick out. 
Alt text are the brief snippets of text attached to images for definition by search engines; it's also useful for describing photos in an accessible way. By inserting the top words and phrases that describe your products or services into your website's content, you'll be sure to increase general visibility. The more often you interject keywords into your site, the more likely your business is to appear online when an individual searches for related content. More keywords means search engines are more likely to flag your site when searches are conducted, so long as you've chosen optimal keywords to describe your business. 
If you're struggling to identify the keywords that are best for your site, consider looking at websites used by competing businesses. Although a basic component of designing a website, the inclusion of effective keywords is crucial to building your brand. 
Title Tags and Meta Descriptions
Additionally, title tags and meta descriptions are a great way to increase the traffic of your website. Title tags, a descriptive HTML element that lies within the head tag of each page, shows up in search results and web tabs. 
Essentially, the title tag draws searchers to your site. With a click-worth title tag, your search engine optimization will improve dramatically, as easing user experience correlates with increased website use. To create a successful title tag, include decent keywords and your brand name, at minimal length. 
Meta descriptions are HTML elements that describe the content of the associated page. Sitting below the title tag in a search result, meta descriptions should briefly summarize your website in just over 150 characters to resonate better with search engines. 
Listing Your Website in Directories
For local businesses, listing location and contact information is important for increasing website traffic and helping potential customers find your store. In particular, your business' name, address and phone number should be easily accessible. 
By listing your website in online directories, you significantly raise the chance of a search engine displaying your site for an internet user. Registering with large corporations such as Google, Bing and Yahoo allows you to more frequently show up in searches and in their respective mapping programs. Generally, these services are free. 
Additional Tips
Lastly, make sure you update your website frequently. Adding or editing new content on your site keeps your business' online presence fresh, which can be positively recognized by search engines. 
Frequent updates also provide the ability to introduce new keywords or refine your search engine optimization. It's important to remember that increased visibility doesn't happen overnight, so stay consistent in growing your brand online. 
While determining website visibility can be complex, these tips should be a solid starting point. By learning more about search engine optimization, you can increase your business' online presence and ultimately, your business' success. Particularly through the frequent and strategic interjection of keywords, your website can increase visibility for potential clients. As always, 1893 Brand Studio is happy to help if you have any additional questions.