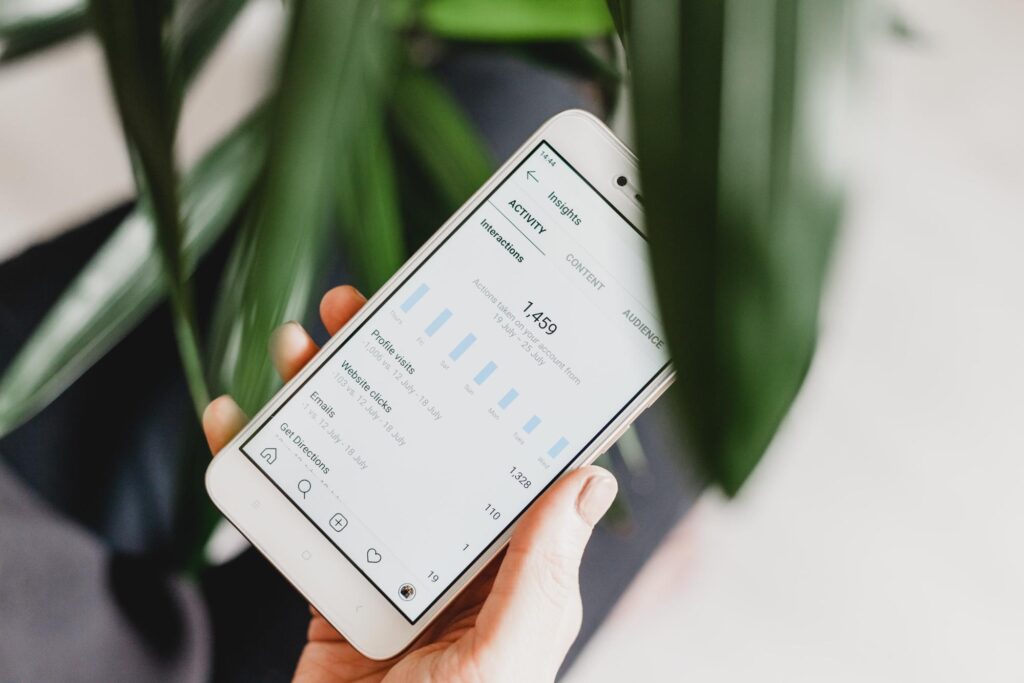 How to Use Trending Instagram Features to Increase Business Engagement
By Merritt Strodel
Optimizing Instagram engagement through different features can be a great way for your business' profile to stand out. With 50 percent of Instagram users following businesses and brands, engagement with your profile matters.
Instagram can nearly quadruple interaction across social media platforms and its features like Stories, Instagram Live, IGTV and Reels can further increase engagement.
Instagram Stories
Almost 500 million Instagram accounts use the Stories feature everyday, with a third of the platform's stories being from businesses. To ensure your business' stories are standing out amongst the competition, adding interactive aspects can help – especially for college student engagement.
When making a story, Instagram gives you the option to add stickers. Some of these stickers include polls, quizzes and questions. These can allow followers to vote on products or aspects of the business, ask questions about the brand (that you can publicly repost and answer) and gauge audience preferences in regard to your organization.
Some other stickers to enhance stories include the "DM me" sticker which gives a direct link for followers to message your account. Instagram's countdown feature is also commonly used when businesses are releasing new products.
Mentions, hashtags, location tags, gifs and music also all help to make your story stand out. Lastly, don't forget to save your stories to the "highlights" section on your profile so they can be viewed even after 24 hours.
Instagram Live
The Instagram Live feature allows users to stream videos in real time and save the video to their highlights section once it's over. This can help boost engagement and allow followers to make comments on your businesses' live content.
Businesses can use Instagram Live for product marketing, influencer marketing, branding and interacting with their followers. Showing products or demonstrations, having influencers promote the brand and engage with followers, as well as showing off work culture, office life and behind the scenes of the company/products are all great ways to use Instagram Live for business.
IGTV
IGTV video is another application that can be used on Instagram or on its own. Including IGTV in your business' Instagram profile is great if you have videos that are longer than 60 seconds (the limit on Instagram video posts).
Over 26% of business marketers use IGTV, so it is a niche way to help your business stand out.
These longer videos are great for more in-depth content about your business, whether that be a product demonstration or a Q&A video.
Reels
Reels, Instagram's newest feature, are short, 15-second videos that can incorporate audio and visual effects. Reels are really similar to TikToks, and were released by Instagram as a way to compete with the TikTok platform. These are great if you have content that is longer than a single Instagram story but not quite long enough for IGTV.
As a business account, you can make your Reels videos available to a wider audience because the Explore page features them – which attracts new followers. So far, Reels have received positive engagement and feedback, making them a great addition to your business' profile.
The combined use of Instagram Stories, Instagram Live, IGTV and Reels will allow you to engage with your audience and increase interaction through different forms of media. The 1893 Brand Studio can help you optimize these Instagram features to make your business stand out.