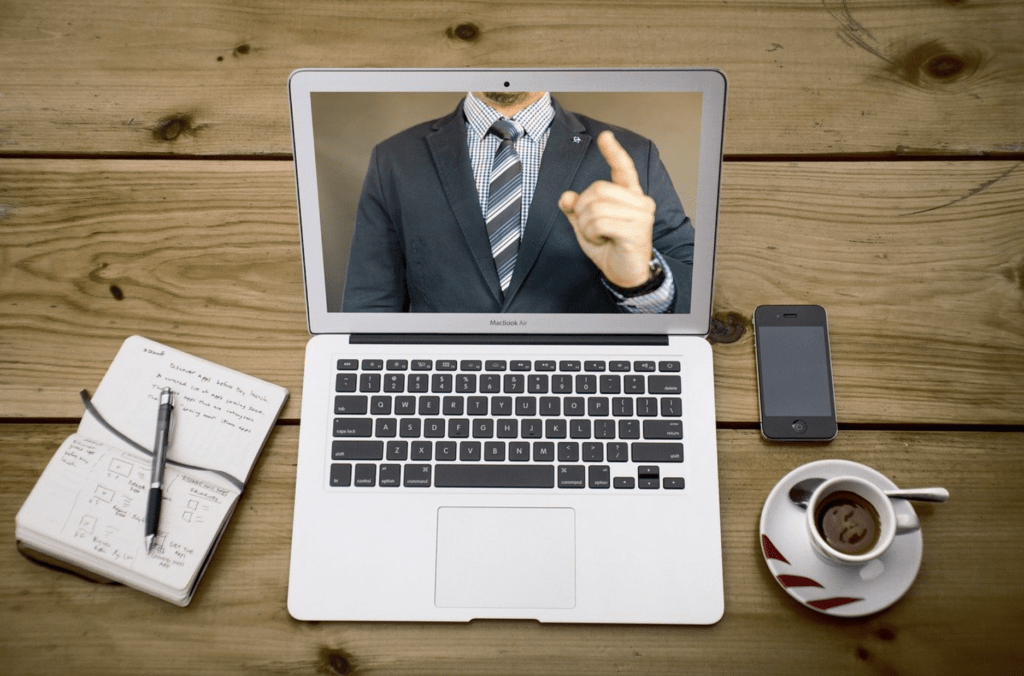 How to present a webinar
By Sam Hopper
Webinars have always been a great choice for online company-wide events. They are less expensive than in-person gatherings, are easier to coordinate with busy schedules and allow presenters to expertly show their authority in a field.
But the COVID-19 pandemic has made webinars even more crucial for the success of your business. Webinars are an easy way to generate content and communicate your brand's message directly to the consumer – and with COVID-19 event protocols in place, it's one of the only ways to get face time with potential clients.
Pick a topic 
This may sound obvious, but the topic of your webinar is how you attract the majority of event attendees. Your topic should generate excitement and maybe even a bit of suspense. Your attendees want to know they'll get something out of the webinar beyond simply hearing members of your business speak.
Think about your area of expertise and what you can offer to listeners. Even if the topic is something you've already written or posted about, webinars allow you to repurpose the information and streamline it directly to a large number of viewers.
Stay updated on industry trends and questions those in your industry may have. And of course, you'll want the webinar to generate some sort of action on the part of attendees.
Determine speakers and visuals
What's the format of your webinar going to be? An interview with industry leaders? An interactive workshop? A panelist discussion?
The format of the webinar will help you decide who should speak and how to present the information in the most engaging way. The speaker for your webinar should be an experienced public speaker and someone who has a high level of expertise on the subject matter. 
If the webinar you're hosting is a panel, find a diverse group of individuals who will mesh well and jump off one another but will also express differing opinions or backgrounds. A wider range of viewpoints will make discussion far more interesting.
Since webinars are virtual, you have technology at your fingertips. Incorporating visually-pleasing slides, images or graphics will keep attendees absorbed in the presentation.  
According to BigMarker, the leading webinar network, 92 percent of webinar attendees want a live Q&A session at the end of the session. Leave yourself around 10 minutes at the end for audience-generated questions. Consider even having a few prepared questions lined up in case the audience doesn't give many of its own.
Promote the webinar
Key to the success of your webinar is picking a day and time that works for the most people. Take work schedules into consideration and choose a time when there is the highest chance of attendee availability.
Market your webinar using recurring email messages and social media. Implement a countdown in the days leading up to the conference.
The best time to email out webinar details is mid-week, as these emails tend to get lost on weekends.
If your recruited speakers are powerful in their industries, posting about the webinar on their social media channels is an effective way to find more attendees. Utilize visuals on social media to grab attention and stand out from other posts on users' feeds.
A few more tips
Like all things, practice makes perfect. Use a script and try to troubleshoot any technological issues ahead of time. Sometimes unforeseen complications arise, and having a plan of action just in case can help you remain calm and collected in the moment.
Don't be alarmed if only a fraction of those who signed up actually attend the webinar. This is normal, and you should keep in mind that the ratio does not matter nearly as much as the number of people who attended.
With these steps in mind, your company is on its way to planning a strong webinar. If you're looking for more tips on how to get started, contact 1893 Brand Studio.