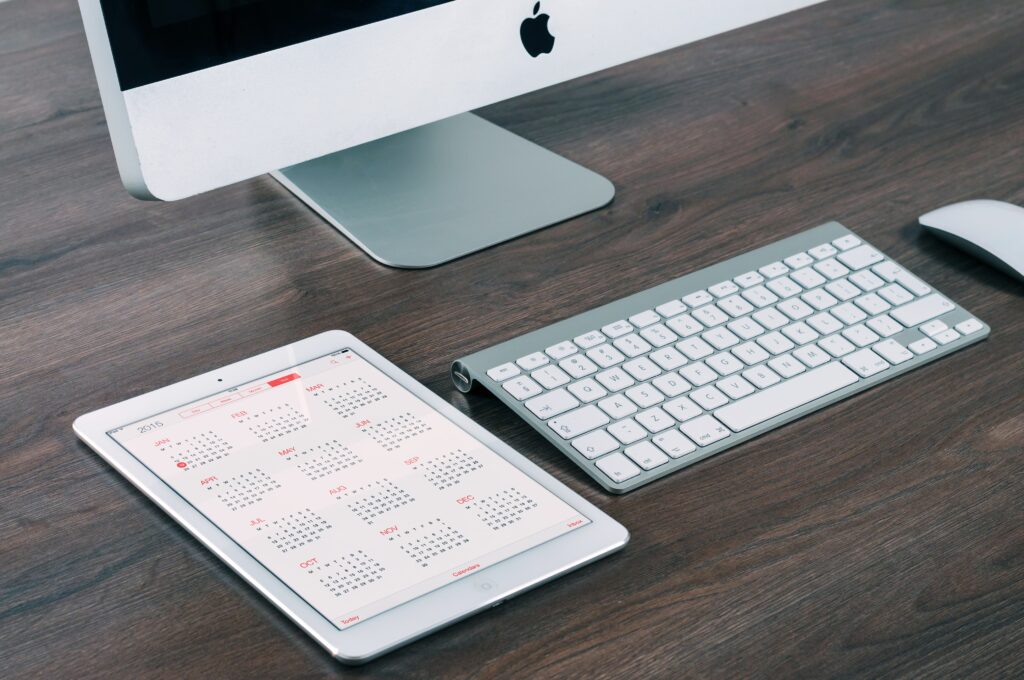 By Nick Valego
Why should I schedule content?
Manually posting content every day is just time-consuming. If you could have a genie magically post everything you wanted right when you wanted it, you'd use it, right? That's more or less what we're working with here.
Organization is vital to any business, as is maintaining a cohesive strategy. It's important that your message be distributed just how you want it every time. Scheduling ahead makes it easier to look at the broad view of what you're trying to say.
It also allows you to double-check your posts before they're out there in front of the internet —  it's important that the quality of your posts represents your brand. Planning things out ahead of time allows you to catch any potential mistakes early.
There are countless options out there for scheduling content, so how do you know which one is right for you? Let's look at some of the most popular tools.
This platform emphasizes not only social media curation but also content creation. WordPress blog integration allows brands to effortlessly publish content and simultaneously push it out on social channels.
CoSchedule also offers tools to monitor and react to engagement. Its Top Content Report shows what content your audience is interacting with the most, and even breaks engagement down for every platform the content is on. 
Similarly, the ReQueue Bucket shows what content is doing well and lets you easily recycle it, making sure popular content is always circulating in front of new eyes.
CoSchedule's suite includes offerings for everything from large professional teams to individual entrepreneurs. You can start with a 14 day free trial, and then from there subscription rates start at $20 per month.
Sprout allows you to push content out across all social media channels your brand is using. Utilizing a simple calendar format makes it easy to see what is scheduled when, and for what medium.
The platform also recommends ideal times to post to maximize engagement. If your brand promotes content, the paid performance reports measure its performance in the same place. Other engagement-measuring tools such as hashtag analytics are included as well.
Another nice quality of life improvement is Sprout's user-level permissions control. This makes it simple for content writers, media managers, and everyone in between to be able to contribute.
This platform's standard package starts at $99 per month. The professional and advanced tiers, $149 and $259 per month respectively, offer greater analysis and reporting options as well as access to more profiles.
If you find your brand needs something other than in-house content to publish, Feedly can help. This service automatically finds news and other category-relevant pieces to post between regularly scheduled content.
This saves time searching for relevant content and allows you to focus on your brand's content. It also just so happens to integrate with Sprout Social.
Feedly's base-level Pro option starts at $8 per month. Pro+ and Business, $12 and $18 per month, add an AI research assistant and access to thousands more sources.
Airtable, like many of these services, is all about planning. It allows for teams to collaborate on decisions about what social media will look like before it's posted, as well as how those posts will be shared across multiple platforms.
Another useful tool Airtable offers is its asset manager. This lets anybody planning for your brand access the same visual assets—important for consistency when multiple people have a hand in the content publishing process.
Airtable is free to use for teams of all size, but does offer paid plans with additional features and storage.
Planoly is a mobile and desktop Instagram planner. You can see your brand's entire month of social media posts laid out in front of you, as well as a grid view to show what the actual feed will look like.
Hashtags are easily managed with Planoly. You can create "groups" that are easily added to any post with a single click. Integration with stories and photo editing features make managing your brand's Instagram content a breeze. 
Planoly's free version gives you 30 posts a month, and paid plans going up to $23 per month provide unlimited posts, support more profiles, and give greater analytics.
Beyond normal post scheduling, Post Planner aids with content curation. This curation is based on hashtags and keywords and assigns a star rating to content pieces based on their relevance to your audience.
Audience data is also used to suggest the best times to post in order to reach the most people. As for analytic tools, Post Planner sorts by content type to show you how videos and photos might be performing compared to text-only content.
Post Planner's $3 per month Starter package includes three social accounts and 30 posts per day; the $19 per month Guru level offers 25 social accounts across five users and 500 posts per day.
How 1893 Brand Studio can help
The only thing easier than using a post planner is hiring someone to do it for you. The 1893 Brand Studio uses these programs to plan out social media in advance and make sure the message comes across exactly as intended.