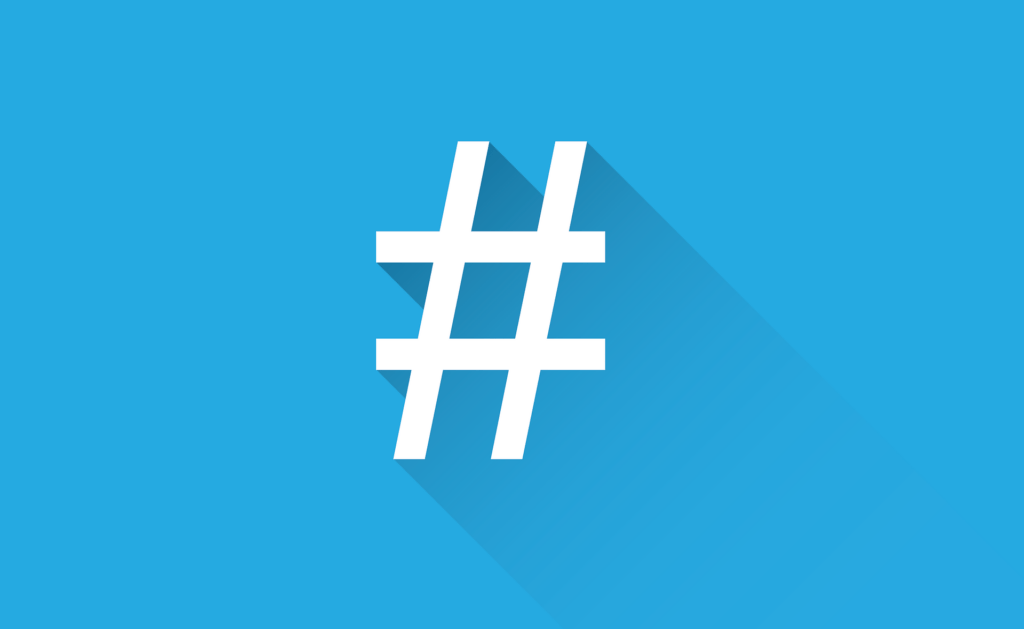 By Amy Metzinger
If social media is a big part of your marketing strategy, it's likely you're going to have to make decisions about hashtags sooner rather than later. And the better you know how to use them, the more likely your social media is to launch your growth.
There are several ways that you can use hashtags for the benefit of your business, including building a campaign, categorizing your content and getting your content discovered. 
Build a Campaign
For every marketing campaign that you launch for your business, you can make a campaign hashtag to create more engagement with your campaign. 
You can use the name of your current marketing campaign or create a series of hashtags around a central theme. After you decide on a hashtag, encourage your audience to post a picture and hashtag it as a requirement to enter a contest to spread awareness of your campaign.
We recommend hashtags that are unique but also short and sweet. The more complicated a hashtag, the less likely a customer would be to use it. 
Categorize your Content
By creating your own hashtag for your brand, you can create a subpage of sorts to gather all your content in one location. Encourage your audience to use the hashtag, and then you have an easy way to find valuable user-generated content to use for your business. 
Get your Content Discovered
Use Trending Hashtags
Trending hashtags on Twitter are continuously changing, but when you engage with one that is relevant to your business, you can potentially expose your content to the massive audience of everyone scrolling through the trending section. 
In conjunction with hashtags, the Instagram algorithm, which recommends content relevant to each individual user, has the ability to promote your content. 
However, be wary of how much you are using trending hashtags. Don't spam the feed or use irrelevant hashtags, or you could get your Twitter account suspended.  
You can easily find trending topics on Twitter. You can find more niche topics by searching based on geographic location and who you follow. 
If you really want to get targeted, you can use a more in-depth trending website like Hashtagify, TagsFinder or Sistrix.
Use Targeted Hashtags
Using hashtags isn't about reaching a lot of people; it's about reaching the right people. 
Use targeted hashtags for commonly searched for products, lifestyle hashtags that apply to your audience's lifestyles and hobbies and events your business might be attending to reach your audience. You can also use hashtags of the location where your business is located to connect with your local customers. Holidays, popular culture topics and celebrations are another great opportunity to get your content discovered by potential customers.
Using targeted hashtags is especially effective on Pinterest and Instagram. Now Instagram lets users follow hashtags, so your content can end up in a users' feed even when they don't follow you. 
Tips:
More is not necessarily better. Although Instagram lets you use up to 30 hashtags on a regular post, research shows that posts with 9-10 hashtags get the most engagement.
Search your hashtags before you use them. You don't want to inadvertently attach your business to a campaign that is inappropriate or does not reflect your brand's values. You also want to make sure that the hashtag is popular (more than 1,000 posts), but not too popular (500,000 posts) so you can stand out. 15,000 to 35,000 existing tags is the sweet spot.
Don't clutter your content; hide your hashtags. On Instagram, you can leave your captions in a comment, or use a social media planning service to add spaces beneath your caption and have hashtags at the bottom of the caption itself.
Keep your hashtags short and sweet. Don't string words together so they are hard to read. Keep your hashtags concise and easy to remember!
You don't need to do it alone.
At the 1893 Brand Studio, our Campaigns Team specializes in launching social media campaigns. See our services to learn more or contact us to schedule a consultation.