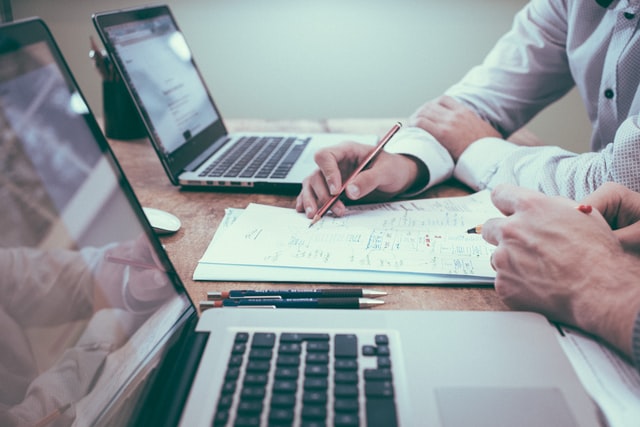 How to create an effective PR campaign strategy using social media 
By Jake Mory
What is PR?
Public Relations is a vital – yet often overlooked – part of running a small business.
The name invokes images of large-scale events thrown by agencies working for hot-shot companies, but that's not what PR is anymore.
These days, PR is anything that helps build and maintain mutually beneficial relationships between your business and the public. It can be as simple as posting content on Instagram, and with the current prominence of social media, working on your PR has never been easier. 
How to create a PR campaign
Small businesses repeatedly make the mistake of using social media to advertise. Because consumers do not want to see ads on social media, it is difficult to create a loyal consumer base by continuously posting ads.
The key to creating a positive image for your business on social media is to create content that will engage your potential customers.
As social media evolves, brands are becoming more clever and creative with their online content. To keep up with the competition, your business needs to do the same.
Steps to creating a newsworthy PR campaign with little investment
1. Define goals and objectives
According to Mary Meagher, President of Washington, D.C.-based public affairs firm The Meagher Group, the first core element of developing a strategic PR plan is to define goals and objectives. Oftentimes, this is a quantitative report on the amount of followers or engagement growth that your business hopes to see on social media over a specific period of time.
2. Identify your target audience
The next task is to pinpoint the group of people that will help you reach your goals and objectives. This can be made of current and potential customers, vendors, investors, news media or anyone else you want to reach.
3. Create a main message
There should always be a main idea that people take away from your posts to change their perception of your business and compel them to take action. Take your defining characteristic as a business and create a statement that embodies it. If your posts don't blend with this statement, you shouldn't publish them.
4. Establish strategies and develop tactics
If you have a clear answer to the first three steps, this part should be easy. Your strategy is the general approach you take to achieving your goals – whether that be posting more, interacting with your followers or collaborating with influencers. Social media is a great place to promote events, giveaways and partnerships that will make people see your brand in a more positive light. This can drastically increase your engagement and popularity among your followers.
The tactics you develop are the day-to-day actions that you take to make your strategy work. If you own a restaurant and want to create a more loyal fan-base but you aren't encouraging conversation and replying to comments on your posts, you aren't implementing the necessary steps for your strategy to be successful.
5. Measure results
Lastly, and we can't stress this enough, keep track of your progress! Even noting insights after each week or two of posts can make a world of difference. As you post more, you learn what works best, and your social media feed will only get better. If you aren't seeing results right away, stay patient. Creating a community of growth takes time, but if you follow these steps, you'll have a great company image before you know it.
At 1893 Brand Studio, our Campaigns Team specializes in creating personalized PR strategies that utilize proven tactics to help local businesses thrive. Contact us today for more information.