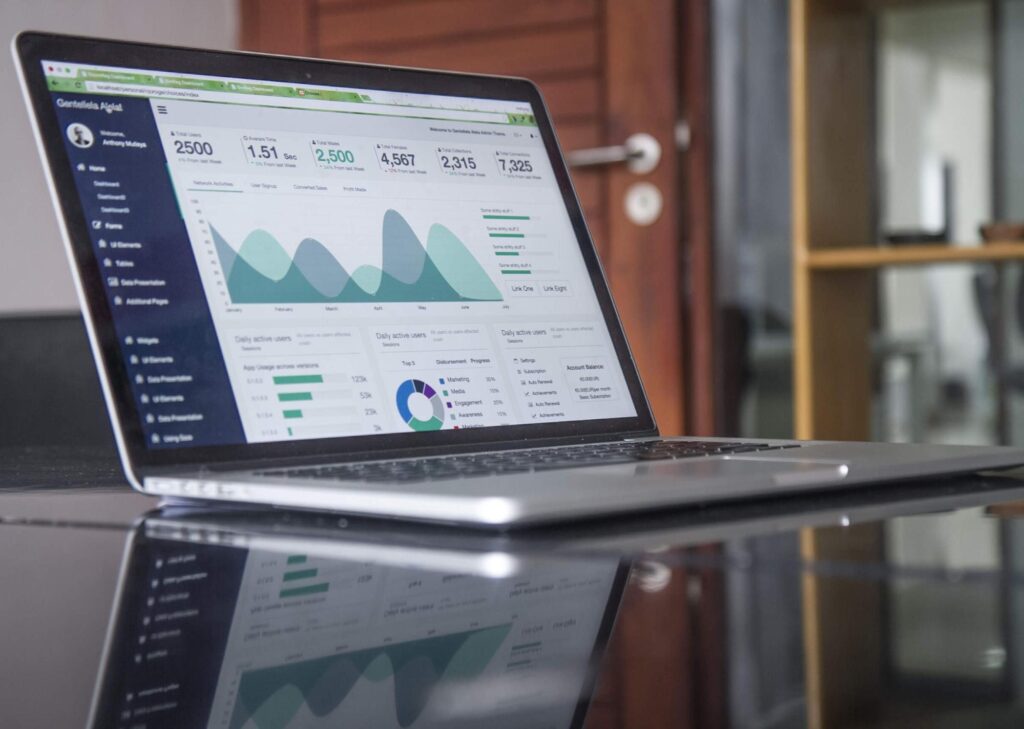 Artificial Intelligence and the Future of Marketing
By Kayla Famolari
When you think about artificial intelligence, you probably imagine a humanistic robot-like machine. But AI isn't always such a complex concept. Often, it's simply a system that can perform tasks that normally require human intelligence.
AI is already commonly used in our everyday life – you just might not realize it. When Netflix recommends a show, Amazon suggests items to buy or corrective text helps you type, AI is personalizing your daily experiences to make life more convenient.
Companies commonly adopt these intelligent technology solutions to increase efficiency and improve the customer experience. With these platforms, marketers can gain a more comprehensive understanding of their target audiences to push towards their goals.
AI Marketing in a Nutshell
AI marketing uses artificial intelligence technologies to make automated decisions based on data collection, data analytics and other observations of audience trends that can impact marketing efforts. In short, it's a method of leveraging technology to improve the customer journey.
With AI, the possibilities for innovation are endless. AI has the potential to curate and generate content that is tailored to the right people on the right platforms. This technology is already operating on a basic level through automating content generation. However, it could eventually generate relevant topics and develop drafts of this content.
AI marketing is successful due to its use of big data analytics, machine learning and other platform solutions. These processes allow marketers to gain insight into your target audience and create effective customer touch points and personalized interactions.
One of the biggest benefits of AI marketing is that it eliminates the guesswork involved in customer interactions. By bridging the gap between the immense amount of customer data collected, marketers can identify the most productive ways to communicate with customers in future campaigns. Through building customer profiles backed by collected data, businesses will be able to provide them with tailored messages in an efficient manner.
How AI Can Be Applied in Your Marketing Efforts
There are infinite ways that you can use the power of AI to boost your marketing strategies. We've compiled three top ways you can use this technology to effectively reach your marketing goals.
1. Chatbots
Chatbots have a major impact on the customer experience as they allow customers to help themselves at any time. This technology ensures 24/7 responsiveness and is used for product recommendations, customer services, sales questions and more.
AI-powered chatbots can communicate with humans in real-time with generated responses to customers' frequently asked questions. In the future, AI will eliminate the need for humans to set up these responses and the technology will be able to auto-generate any needed answers.
2. Automatic ad placements, ad creation, audience selection 
Machine learning can be used to decide which images or headlines will perform best in ads. Companies can also use AI to understand what audiences will be most receptive to what ads.
The use of AI for automated audience creation, content creation and automated ad buying will increase competitiveness in social media and targeting efforts. It will improve overall advertising efficiency and marketers will see more success using this technology.
3. Predict trends
Finally, AI can be used to look through millions of social media posts to find similarities in the text, images, tags and hashtags used. These similarities can show emerging trends and emphasize what content audiences interact with most. This ability to predict trends can help your business create a content strategy. Understanding emerging trends will give insight into which types of posts work best and how often you should post on your most successful platforms.
Bottom Line
Modern AI features are key to developing detailed and predictive marketing campaigns and businesses will need to utilize this technology in order to remain competitive in their respective industries.
Of course, AI is still relatively new and marketers still have a lot to learn. But businesses that adopt AI early can only benefit from the ability to build better customer relations, improve communication, enhanced measurement and more.
If you're ready to take your marketing to the next level, contact the 1893 Brand Studio today. We have teams of graphic designers, storytellers and web developers excited to elevate your marketing efforts.