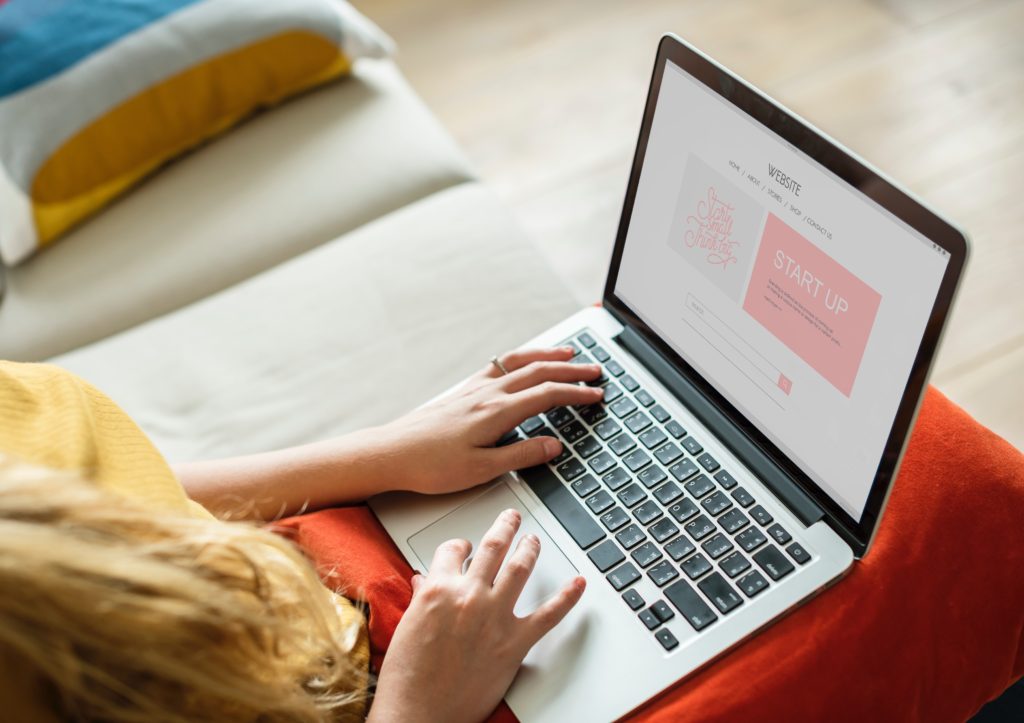 By Catherine Morgan
Online presence is a valuable asset to the success of small businesses. Since the advent of the internet, online platforms, like websites, have skyrocketed in number and value. No longer are the days of singular print advertising – we must welcome the digital age with open arms.
Lucky for you, we've made it easier to expand your business outside the physical boundaries of a store. To start, here are five of the most important elements for an effective website. 
Mission Statement and Call to Action
A mission statement is the heart and soul of a company. Here, the consumer learns the company's long-term desires and methods of achieving a returning clientele. 
While it is eventually your decision where to put your mission statement, it's important to make sure the message is clear and stands out stylistically. Although mission statements are frequently found on the homepage, but depending on the theme of your website it may be better suited in another tab. Learn more about drafting mission statements here.
If you're struggling with presenting your company's goals, ask yourself these questions:
Why do I need to consider your business?
There are tons of other local businesses, but the question is why should I choose your brand over competitors? What benefit does the customer have when choosing your business compared to others?
What are you going to do for consumers other than providing goods or services?
Fulfilling the material desires of consumers is only part of the job. What can you provide that takes your business above and beyond? Whether it be great customer service or promotional offers, the consumer wants more than what's expected.
How are you different from other companies?
There are many cookie-cutter businesses that only care about making the next sale. Make a list of qualities or benefits your company has that is unique to your brand and move from there.
Once the foundation is built, the networking begins.
Link Building
It's no secret that connecting businesses to online databases like Google increases the flow of referral traffic coming to your website. 
Link building is the most effective way to engage your business with top search engines. To put it simply, link building is attempting to get other websites to link back to your website. 
The more shareable your content, the more marketable your business becomes. Another advantage of link building is that it gives you the ability to view search rankings. Typically, more links lead to better search rankings. 
Link building can be as simple as targeted comments or as complicated as employing link building companies, like this one, to put your company on the world's stage.
Social Media Presence
Paired with link building, a strong social media presence can take your website to the next level by increasing traffic and leads. 
Linking social media accounts to your website's content draws in varied demographics. Utilize different social media platforms to call on different generations. For example, Facebook is most effective for older generations while Instagram or Twitter is best for younger audiences. 
To be successful on social media, it is crucial to know the target audience to cater posts.
Accolades
Listing any awards, recommendations or honors is a practice that remains underappreciated. Be proud of the work you do, as awards or accolades establish legitimacy for the services you provide. 
Include customer reviews and testimonials to create a more personal space for dialogue between customers. Odds are, customers will believe other customers over big businesses or promoted advertisements. 
Finally, Keep it Simple
Simplicity is key. Readers don't want to deal with "fluff" – unnecessary images, distasteful font styles and clutter. 
This also goes for word choice, infographics and theme. Usually, less is more. A clean and organized website is more visually appealing and content oriented. With that said, keep the personality and charm presented in the store with that of your website.
Remember, you're not alone. From web design to advertising, the 1893 Brand Studio is here to help you and your business succeed. Our team is dedicated to making your business the best it can be with social media management, website building, and more.